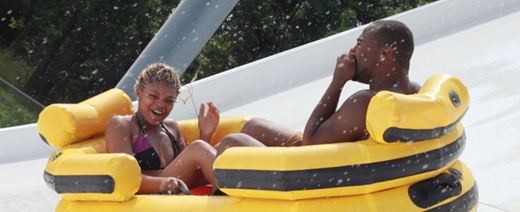 Adult
Guests 54″ & Over
General Admission: $29
PM Splash: $15
Season Pass price does not include tax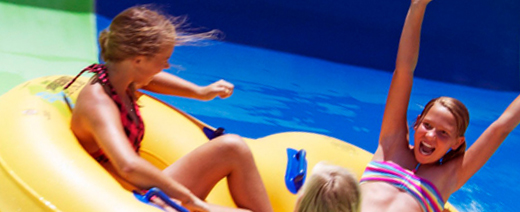 Children
Guests Under 54″
General Admission: $24
PM Splash: $12
Season Pass price does not include tax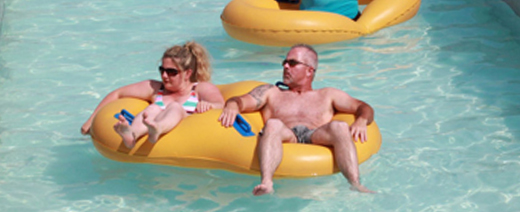 Senior Citizens
Guests Ages 60+

General Admission: $14
Season Pass price does not include tax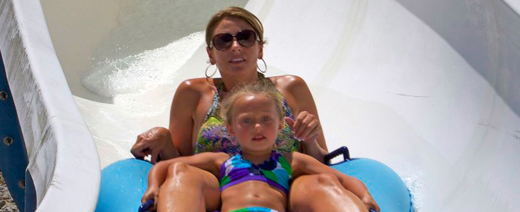 Toddlers
Guests Ages 2 & Under

General Admission: Free
Parents or guardians are responsible for the behavior of their minor children. Appropriate behavior and supervision are the responsibility of the parent/guardian and is always expected. Children 15 years old and younger must be accompanied by a chaperone 18 years old or older. Unescorted children will not be admitted to Venture River. The park does not assume any responsibility or liability for unattended minors. Parents/guardians may be held legally liable for all acts of the children under their care. Age verification may be requested.
PM Splash pricing begins 3 hours before closing. PM Splash tickets have no additional discounts.
*Parking is free*
Two Days of Play!
Consecutive day tickets available- buy your first day ticket and get your second day for almost half price! Available for General Admission and Under 54″ tickets. Can not be combined with any other discount. Second day tickets can be purchased after arriving at Venture River: just bring your receipt to customer service once inside the park and they'll walk you through the process. Tickets must be used consecutive days. Tax included.
Two Day General Admission: $43   Two Day Under 54″: $35
Ticket Upgrade!!
Come visit us at Venture River with a General Admission day ticket. If by the end of the day you want a Season Pass, then we will deduct your ticket purchase price from the cost of a Season Pass. Bring your receipt to customer service once inside the park and they'll walk you through the process. Your ticket upgrade must be made the day your original ticket is used for offer to be valid. Must have original receipt for upgrade offer. 
"Kuttawa" is the Shawnee Indian word for "beautiful." And the area around our Hampton Inn hotel in Kuttawa/Eddyville is certainly a part of the world you'll never forget. From stunning vistas and shimmering lakes to horseback riding, golf, water skiing and numerous historic sites, opportunities for family fun abound within just minutes of our hotel. In Kuttawa alone, we have swimming, shopping, historic museums, a water park and three full-service marinas. One of the nation's preeminent tourist destinations, the Land Between the Lakes, is a 10-minute drive away.
Days Inn Kuttawa, located conveniently directly off Interstate 24 at exit 40 and only minutes away from Kentucky and Barkley Lakes. Kuttawa offers a variety of family fun and entertainment including Venture River Waterpark. The summer months are filled with swimming, water skiing, and fishing. The angler will find the fishing exceptional. You will find the only Factory Outlet Mall in Western Kentucky, along with a variety of restaurants, everything from southern BBQ to catfish and steaks. In walking distance of our motel is the Oasis Southwest Bar and Grill and the Huddle House 24 hour restaurant. The Oasis is known for it's hand cut choice steaks and being the only full service bar within 30 miles. Also, we are located about 10 miles from the entrance of Land Between the Lakes National Recreational Park.
Pet Friendly Hotel Near Venture River Water Park. New owners and newly remodeled.
Plan your next great outdoor adventure and stay with us at our pet-friendly Super 8 Eddyville hotel. Located off Interstate 24, our Eddyville, Kentucky hotel is easily accessible by car and close to Kentucky's most scenic recreation areas. With clean and comfortable accommodations, make the most of your fishing and hunting trip without going over budget. And with Eddyville Outlet Mall nearby, our location is one of the best among Eddyville hotels and motels.
Relax Inn has recently renovated, our hotel has become one of the best in our area with outstanding review on several different sites. We are conveniently located right off I-24, only a couple miles from VENTURE RIVER.